BHMUN History
Model United Nations
Model United Nations (MUN) is an educational simulation in which students learn about diplomacy, international relations and the United Nations (UN) organisation. During the conference, students act as delegates of the UN and use research, public speaking, debating, writing, critical thinking, teamwork and leadership skills. The MUN phenomenon started in the United States where simulations were being held even before the birth of the United Nations.
The aim of MUN differs from conference to conference, but generally it is to educate participants about how an international organisation, such as the UN, is run in order to enhance participants' negotiating and speaking skills, and to broaden the participants view and knowledge of the world. To preserve world peace, after the Second World War, Franklin Roosevelt established the United Nations.
BILKENT HISTORICAL UNITED NATIONS (BHMUN)
Taking the concept of the 'United Nations' as a model, BHMUN aims to maintain international peace and security by promoting human rights. Contrary to other MUN conferences, BHMUN focuses on a wider variety of world issues that have been promoted by non-governmental organisations and the media for both the long and short term. For each annual session of BHMUN, Delegates, Advisors, Board Members, Press Members and Admin Staff will come from all over Turkey representing diverse perspectives, experiences, backgrounds and cultures to participate in an event that will, we hope, be always remembered. We fully believe that individuals who have experienced, or are currently experiencing, conflict, will have more to say; and BHMUN is willing to give this opportunity. BHMUN, being the first fully historical conference in Turkey, aims to develop the understanding of historical events and focus on the controversial discussions of the era in question.
BHMUN FOUNDER: Ms EZGİ ERCAN
The BHMUN founder, Ms Ezgi Ercan, was the first Secretary-General who took the initiative in 2014 to create this historical MUN simulation conference. Ezgi has since graduated from high school, achieving an exceptional 39 points from the International Baccalaureate (IB) Diploma Programme (DP), and went on to graduate from Bilkent University Faculty of Law with full Honours. Ezgi is now studying a postgraduate Master of Arts (MA) Law degree at Bilkent University whilst also starting her career with an internship with a law firm in Ankara.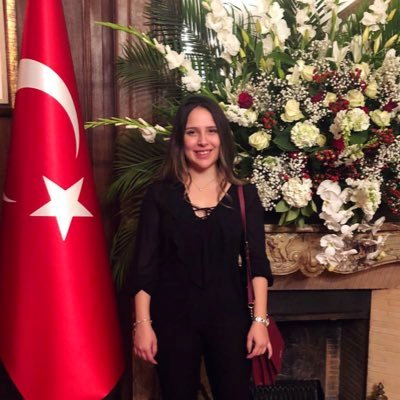 1st ANNUAL SESSION of BHMUN
BHMUN 2023 could not have happened without the support of her peers, notably:
• Defne Auf - Director of Communications and Public Information (CPI);
• Batu Coşkun - Director of Finance;
• Ogun Kargın - Director of Business;
• Omer Ekmekcioğlu – Logistics Director;
• Revna Cebeci - Accommodation Director;
• Liluz Cengiz - Press Director.
• (Revna Cebeci and Liluz Cengiz took the subsequent roles of Secretary-General and Director of CPI in BHMUN 2015)
BHMUN 2014 provided a path for future students to continue what Ezgi started and has now become a regular conference at Özel Bilkent High School taking place in October each year. The following table shows information regarding the theme for each conference:
Session
Conference Year
Theme
Secretariat
1st
BHMUN

'14

1945 – 1949
Ms Ezgi Ercan
2nd
BHMUN

'15

1970 – 1979
Ms Revna Cebeci & Ms Liluz Cengiz
3nd
BHMUN

'16

1980 – 1989
Ms Aşkım Naz Yıldız & Ms Başak Güngör
4th
BHMUN

'17

1950 – 1959
Ms Ece Naz Ertunç
BHMUN

'18

Ms Serengeti Ayhan, Mr Dağlar Öztürk & Mr Mert Şenyurt
Cancelled due to global economic issues
5th
BHMUN

'19

2000 – 2009
Ms Defne Alar & Ms Irmak Bayır
BHMUN

'20

Mr Ahmet Özdemir & Ms İnci Sevi Kaya
Cancelled due to pandemic
6th
BHMUN

'21

1990 – 1999
Mr Ahmet Özdemir, Ms İnci Sevi Kaya & Ms Lara Mengü
7th
BHMUN

'23

1960 – 1969
Coming soon!